For the past six years, Eastern Washington University has partnered with Spokane Public Schools to bring sweatshirts and smiles to local fifth grade students. The hoodie project was started by an EWU alumni and eventually grew into a community outreach event spearheaded by admissions staff. For years, staff and students would visit elementary schools during assemblies to hand out sweatshirts and talk about the possibilities of college, but this year the events had to be reimagined.
"Instead of us visiting the schools and being a part of an assembly we did a virtual visit on Microsoft Teams with the classes and teachers, myself, Mandy Lee our Spokane admissions advisor and a few EWU current students," says Crystal Medina, EWU's admissions events manager. "We talk about college and the students get to ask questions. Then we host an outdoor sweatshirt pick up where the students can stop by and get their picture taken with the EWU backdrop and red turf."
Getting elementary students involved and excited about their future education is a team effort, not only put on by EWU admissions and Spokane Public Schools, but local businesses also get involved to help with funding and handing out hoodies. Between 40 and 80 students receive hoodies at each school. Of these students, many of them don't know that higher education is an option and some have never heard of EWU. Something as simple as receiving a sweatshirt can have a great impact on these kids.
"Most students are so excited about receiving their hoodies, however some are a little shy," says Medina. "This year it was a little harder to tell since everyone was wearing masks and social distancing but you can still notice a smile when their eyes slightly squint."
This six-year-long tradition overcame the struggles of COVID-19 and will not only continue to bring smiles to kids all across Spokane, but also bring joy to all involved.
"I've seen kids at local grocery stores and out in the community wearing their hoodies and it always brings a smile to my face," adds Medina.
Ridgeview Elementary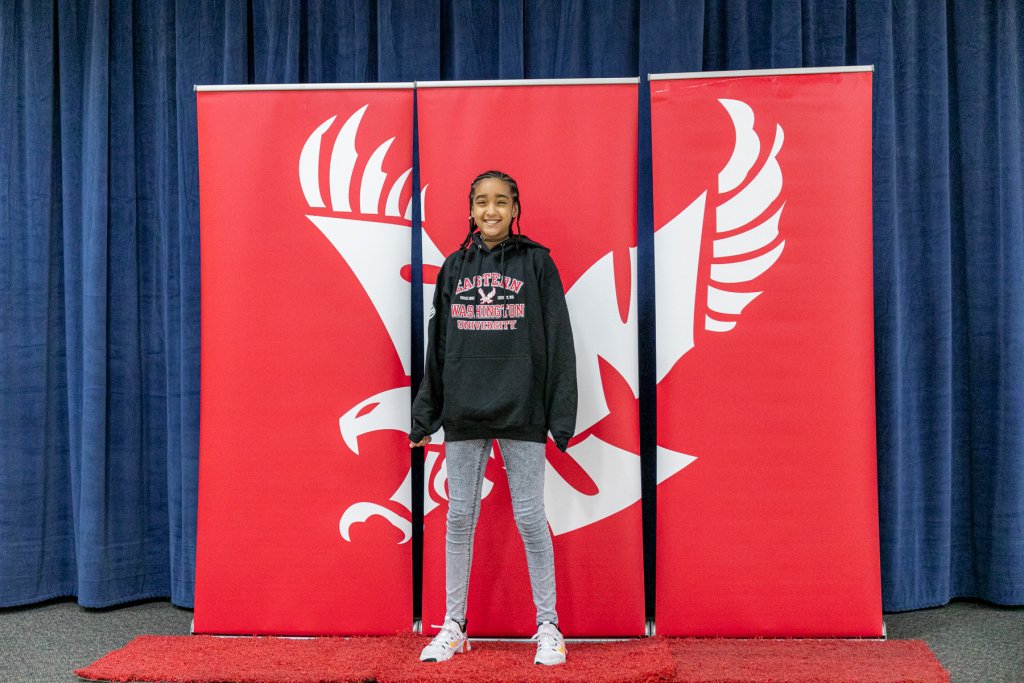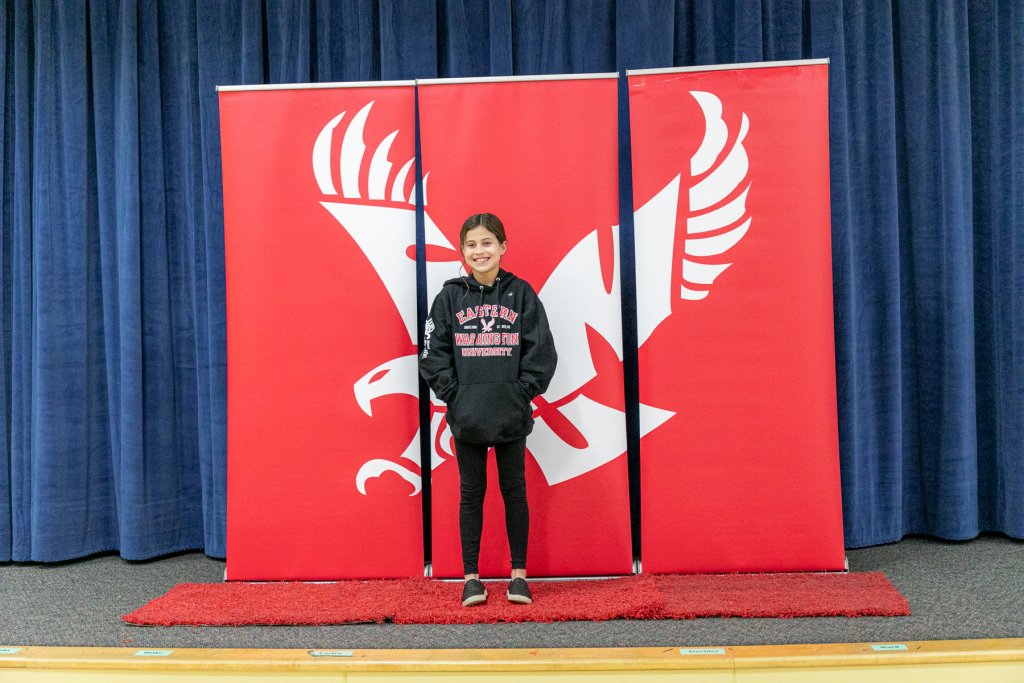 Westview Elementary